SPOTLIGHTSEO - SOCIAL MEDIA AGENCY 🚀
How can you use communities on the web for your marketing? Our social media team provides the answers and implements the implementation.
Social media expert as a direct contact
Interdisciplinary online marketing team
Fair and transparent billing
Qualitative traffic & high quality target groups
Regular web analysis to optimize traffic
No risk through monthly notice
Success-based remuneration models for online shops
Experience with content distribution and community management
Objective and individual advice on the use of channels
Support on all common networks
Holistic support and advice on all marketing channels
Synergy effects with other marketing channels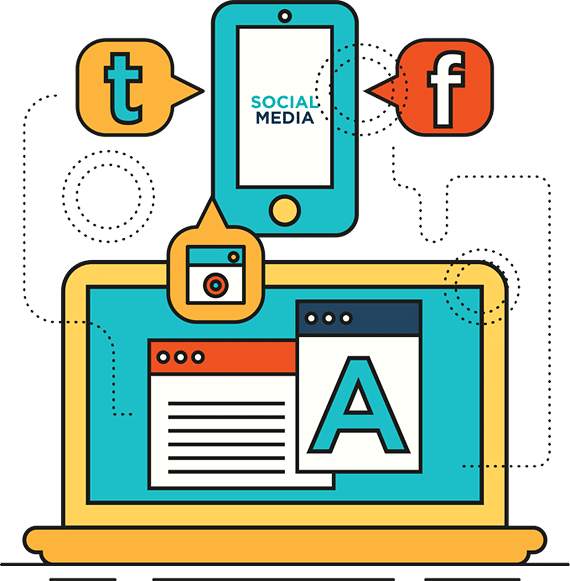 Social media agency – full service
Goals and Strategy – Social Media Consulting
Social Networks – Facebook , Instagram , TikTok ,  Youtube and Content Marketing
Influencer Marketing – National and International
Photo and Video Production – In-House from Photographer to Editing
Events – Fashion Show to Influencer Event
Speaker – Media experts and speakers
Well-founded social media advice
We are happy to take on the role of a social media company for you and carry out the entire implementation; from the campaign concept to post maintenance and advertising optimization to regular success reporting.
SPOTLIGHTSEO – your service provider for

social media content
Be present wherever your target group is active – we make it possible! As an experienced social media marketing agency , we know exactly how you, too, can increase your awareness through representative advertising messages on social media. Where and how far is your social media presence? What options haven't you exhausted yet? We won't leave you alone with your questions!
Social media marketing strategies

– as individual as your business
The basis for our approach is always a detailed project discussion in which the primary goals and potentials are determined for you. We also advise you on the design of your social media campaigns and target group selection. In close cooperation with you, we research topics that are precisely tailored to your target group and shape them in such a way that you attract the attention of your fans and followers. Thanks to comprehensive content strategies and editorial plans, we keep track of things in the long term and can react quickly to current topics.
What does a social media agency do?

Core analysis
Core Analysis

Channel, target group and competition analysis with subsequent advice and goal setting.
Roadmap
Guideline

Social media goals and effective strategy development, personally and on site.

strategy
Goal setting
Social media concept, production and editorial plan from a single source.

Community
Community
Community management ensures organic reach and creates brand fans.

Meetings
Customer communication
Regular appointments with our social media experts for strategy optimization. A little insight into best practice.

Speaker
Speaker
Our experts convey their knowledge to your employees or guests in a focused manner.

Social ads
advertising
Campaign placement, paid reach for content, dark posts and evaluation.
Influencer
multiplier
Brand advocates and referral marketing are a central tool in social marketing.

Workshop
Advanced training
We bring your employees up to date and accompany you as mentors in social media marketing.
Reporting
evaluation
Content, community and campaign analysis with subsequent monitoring and report.
Events
Events
With expertise from food to fashion, we organize influencer events with top media output.
Love
love
We work on brand fans, not followers. We create presence with attention to detail.
Social Media Marketing Agency (SMM)
Highly demanded: All-round service for all aspects of social platforms
Hardly any social media agency will have to worry about their workload in the foreseeable future: Most successful companies see social media, in addition to search engine optimization and search engine advertising , as an important part of the marketing mix in 2018 as well. The systematic self- marketing via social media platforms also promises a special kind of advertising success: With 
Facebook, Twitter, YouTube and Co.
 , companies benefit from user recommendations, better customer loyalty and direct dialogue with their target group. Studies by the German Institute for Marketing show that social channels are increasingly becoming part of corporate communication .
Highly recommended: our agency services for everything to do with social media
The demand determines our offer: Our

Social Media Marketing service

portfolio is composed of all relevant SMM sub-disciplines.
Analysis of the current situation and identification of optimization potential
Development of individual social media / channel strategies
technical and editorial facility
Channel optimization (linking, merging, layout, text, etc.)
Conception and implementation of competitions / promotions
continuous creation of content
Email Marketing
Advertisement, e.g. B. on Facebook, Instagram and Xing
Monitoring and reporting
Blogger Relations
technical setup of corporate blogs
Maintenance and optimization of corporate blogs
Social media support through personal contacts
Community management

Of course, you don't have to book the complete package with all individual Digital and Social Media Marketing Services with us.
Rather, it's about choosing from the wealth of options that will bring your brand forward in the social field.
We advise you competently with a view to target groups, reach and relevant channels.
Read more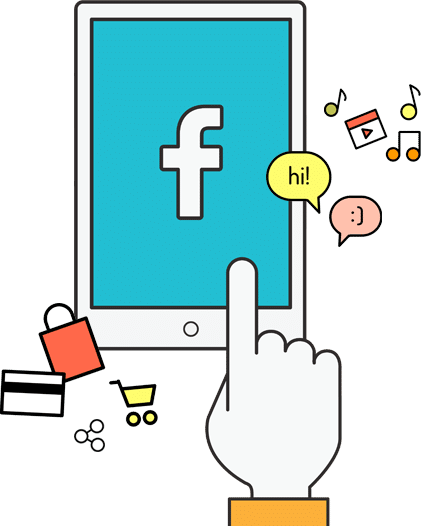 We are happy to take over the placement of your social media advertising. No matter if Facebook, Instagram, LinkedIn.
Read more
The Marketing Relevance of Social Media 2021
Why is social media so important for companies?
The social web is the place where your target group is on the go – statistically speaking, we spend two hours a day in social networks, communicating with our friends and also with companies. Conversely, social media marketing is ideal for companies to get in direct contact with your target group and to react practically in real time to their requests and needs. In addition, this gives a company the opportunity to appear "human". This covers the desire of consumers for authentic and trustworthy brands that they feel taken seriously and valued by. Satisfied customers, in turn, are the best brand ambassadors and "multiply" your message on the web, which can spread like wildfire ("viral") there.
Your agency for social media marketing
Get started on social media now
Get started on the "social side" of your marketing now! Our experienced social media experts will help you make a brilliant appearance in the user's account timelines. Our goals are clearly defined: We are concerned with the channels relevant to your brand, suitable and fresh content as well as the direct dialogue between you and your (potential) customers. SPOTLIGHTSEO supports you with an individual social media strategy, creative campaigns, regular success monitoring, original advertisements and many other measures!
FAQ / Social Media Agency
Social media marketing is a sub-discipline of online marketing . Media platforms such as Facebook , Instagram , YouTube and Co. are used for our own marketing purposes. This includes all targeted activities and business processes that are carried out in social media. For brands, social media marketing and cooperation with a professional social media agency can offer some advantages. There are many ways to use social media. The basics of social media marketing are a well-founded strategy and established tactics with which the achievement of corporate goals is aimed.

Relevant user numbers prove it: Social media is more popular than ever ! In India alone there are more than 326 million active social media users . Thus Facebook, Instagram and Co. have developed into platforms that can be used to reach consumers. They offer the opportunity to exchange ideas with users, to present media content and thus to advertise the company's own products. Social media marketingis relevant because a loyal community can arise and further potentials arise with which your own business can be expanded. If you want to win new customers or recruit new employees for your company, you can no longer avoid social media – a unique combination of corporate communication, branding, advertising and sales is offered here. Creative ideas can add value for followers and provoke positive reactions.

No half measures: by working with a social media agency, you can draw on the full. It is often underestimated the effort involved in a well thought-out social media strategy . Often there is a lack of time and resources to put this into practice independently. If you do not have experts in your own ranks, you can obtain the expertise of an external service provider. Due to the many years of experience and the concentrated competence of our team, we can guarantee a professional appearance . We always keep an eye on current trends and new developments through our day-to-day work. Our team of social media and communication expertsdemonstrates excellent sensitivity when it comes to developing the right content for your community . We will do everything we can to achieve your goals, so that social media marketing also pays off for your company.

Most of the companies only operate social media incidentally and without a defined social media strategy . In our opinion this is fatal! If you approach social media half-heartedly, you run the risk of not exploiting the full potential or of leaving a semi-professional image of your brand on the internet. This can put off potential customers. With a cooperation with the social media agency famefact you are guaranteed sustainable success , as we summarize goals, target groups and activities in a strategy geared to your needs and thus lay the foundation for successful social media marketing. Our approach is the holistic consideration of all relevant aspects, starting with the channel setup through the content creation up to the advertising concept.

A wide variety of goals can be pursued through cooperation with a social media agency . We can adapt our strategy for your fan pages individually to the goals you are aiming for. If you want to increase the awareness of your brand , we create attention-grabbing content for your target group. Anyone who wants to strengthen customer loyalty and customer acquisition as well as improve customer support will find the ideal partner for community management in the social media agency famefact. With the help of goal-oriented conversion ads, sales can also be increased and sales figures increased. No matter what goals you pursue with your activities on the social web, famefact will find the right solution!

Of course, there is no general answer to this question. It is obvious that every company has to reckon with a budget tailored to its specific requirements and needs . We recommend that you contact us with your specific request by phone or contact form so that we can assess the workload and send you a non-binding offer. Our social media prices are transparent at all times and broken down according to specific work steps. Different services such as social media marketing for a specific channel, community management, social advertising etc. can be booked and used individually.

When looking at our case studies , it becomes clear: We have already worked with a wide variety of companies from a wide variety of industries. It is completely irrelevant whether it is a small / medium-sized company or a large corporation, whether the sales are local or multinational or whether they are B2C or B2B customers. Companies should be visible where their target group is: on social media! In principle, as a social media agency, we can help almost all companies to leave a professional impression .

The selection depends entirely on your company and the desired goals, which are pursued with the activities in the social web. Companies that have a particularly large amount of moving image content should operate their own YouTube channel . If you want to provide your community with high-frequency information and news about the company, Twitter is the ideal network. Social recruiting is also a relevant topic these days. Anyone looking for and recruiting qualified employees is in good hands on LinkedIn and XING . Whether the example of a single network or the combination of several channelsMakes sense, we discuss on a case-by-case basis. As an experienced social media agency, we have a feel for which network our customers are best off with. We can make well-founded recommendations and ensure that potentials are not wasted and that the content appears to the right person at the right time, in the right place.

As a social media agency, we have specialized in creating high quality content relevant to your target group ! We act on the ravages of time and are equipped with the latest technology to record your media content in a visually appealing way and to present it in the perfect light. With photo shoots – indoor and outdoor – we present your products or services at their best. Whether it's a Facebook post, Instagram story, YouTube video or LinkedIn job advertisement – through a sophisticated content strategy , we convey a uniform impression and create recognition value for your brand on social media.

"The more fans and likes a site has, the more successful it is!" Anyone who thinks so simply has not understood social media management . Of course, the size of the fan base and the number of interactions on posts are relevant key figures in social media marketing, but it is important to think further. What good is a large fan base if it is not forwarded to my website and generates traffic? What use is an interactive post that has no recognition value for my company? With the help of analytical tools, we monitor all activities and put them through their paces. In an ongoing process, we constantly analyze results, draw conclusions from them and optimize performance. In regular reports, we present the relevant key figures so that we can transparently report our successes and derive appropriate recommendations.
Would you like to add social media to your marketing mix?
We look forward to your inquiry!
Our team of professional SMM experts is the perfect partner for a successful business partnership.